Foodies Restaurant and Grill | Russellville AR
---
---
Robert and Sarah opened the first Foodies food truck in July of 2018 serving just gyros, sides, and drinks. With the help of our family and friends, and the support of our community, our popularity grew quickly in our first few months and we knew it was time to move to a brick-and-mortar restaurant. We opened the doors of our current location in March of 2019 at 2405 E Parkway Dr in Russellville AR. We are extremely happy and overwhelmed by the attention the local community has given us and the help and support we have received from our friends and family. We wouldn't be where we are today without all the wonderful and caring people in our lives!

When you eat at Foodies Restaurant and Grill, you are our number one priority.

Our friendly staff are tasked with making sure you have the best possible experience.

Not only is Foodies Restaurant and Grill great for a simple night out, but we also offer carry-out, curbside service, delivery, and catering.

Whatever the occasion, Foodies Restaurant & Grill has you covered!
---
---
Foodies Restaurant and Grill
2405 E Parkway Dr Russellville, AR 72802
(479)219-5432

Mon, Wed, Thu: 11am-8pm
Tue: Closed
Fri & Sat: 11am-9pm
Sun: Closed
Thank you for Dining with Foodies!

Authentic Greek dining experience, just like you would find in Greece.
---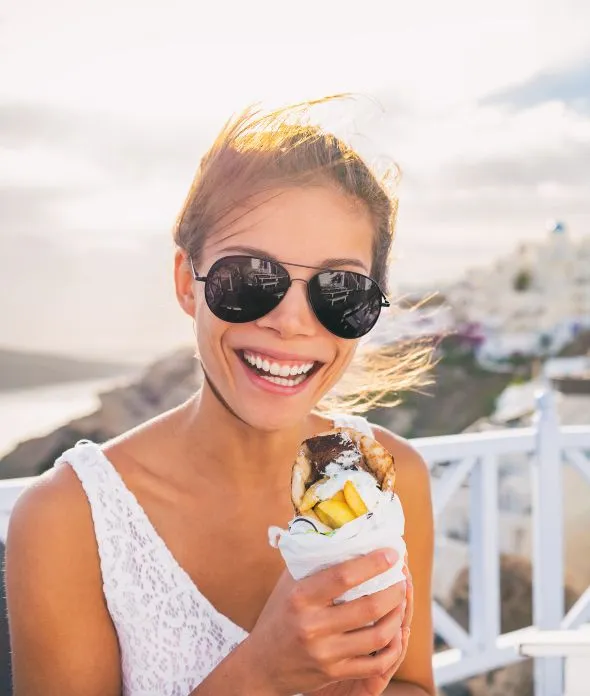 Topped with feta, red onion, tomato, cucumber, and tzatziki.
---
Our fresh hand-cut fries topped with meat or crushed falafel, shredded cheese or feta, lettuce, tomato, cucumber, and choice of ranch or tzatziki.
---
Chicken seasoned with our own shawarma seasoning topped with lettuce, tomato, cucumber, sautéed onion, feta, and tzatziki.

Whether catering for a lavish event, small get together, business meeting, or a party to-go, guests of Foodies can be assured of excellent service and food. Our staff can customize a menu and help with details that fit your theme, style and budget. Save time.
Schedule your catering order today.
---
We hand slice our steak and cut our own fries!

Order Online, To-Go, Catering, Dine-In,
Curbside Service, Delivery

We have the best food, best prices, friendly service, and a variety of delicious foods to eat.

We're hiring!
If you're interested please come by and apply or fill out the employment form online.

2405 E Parkway Dr, Russellville, AR, United States, Arkansas

479-219-5432